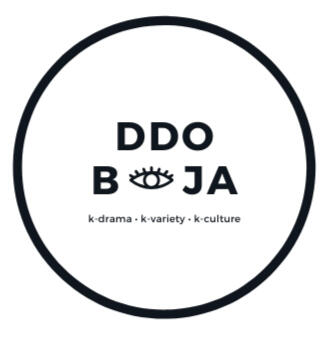 ddoboja
k-drama • k-variety • k-culture
---
Hello and welcome to the carrd site of ddoboja! ddoboja (또 보자) can be interpreted as "Let's watch [it] again" or "Let's meet again". ddoboja is a blog that's dedicated in providing international fans with accurate translations about Korean entertainment (e.g. K-dramas, variety show) and create a community where international fans can come together and share their love for K-entertainment.
About
Being Korean-American, I grew up watching Korean dramas and variety shows with my mom. With Korean culture and entertainment expanding overseas and receiving love from international fans, I created ddoboja in 2017 in hopes of connecting with fans of K-entertainment, wanting to provide a community where international fans can receive accurate translations, and to improve my Korean translation skills.
---
FAQ
I've been blogging on ddoboja since 2017 and as of May 2020, I've uploaded 1,178 posts that was regarding dramas, variety shows, interviews, and social issues in South Korea.

It's human nature for people to be curious about things and throughout by three years of running this blog, I've had many readers asking questions to learn more about me - the person behind ddoboja. Below you can find answers to some FAQ and if you have other questions, please feel free to reach out! ☺

1. What does ddoboja mean?
↪ "ddoboja" is the romanization of 또 보자 (ddo boja) which can be interpreted as: "Let's watch (it) again" or "Let's meet again". I decided to name my blog "ddoboja" because I wanted to create a space where I can go on and on about my favorite Korean dramas, movies, and variety shows and have engaging conversations with my readers!

2. What do you do outside of the blog?
↪ I'm a recent college graduate and I work in higher education 📚

3. Are you even Korean?
↪ Yes, I'm 100% Korean! I'm ethnically Korean - both my parents are Korean immigrants but I lived in the U.S. for my entire life. Some readers think I'm Indonesian but I'm not 😅

4. Why don't you post about [insert drama/variety show]?
↪ Outside of this blog, I work a full-time job and because I'm only human, it's kinda impossible for me to cover every single drama and variety show that's currently airing. I personally prefer not to cover a drama that I'm not actively following because I'd prefer not to misunderstand the context and give you guys incorrect references.

I do have a series on my blog called "ddoboja catches up on" where I cover dramas and variety shows that I didn't cover when it was originally airing.

5. How old are you and are you a girl or a boy?
↪ I'm a girl in my early-20s 🙈
Contact
Please feel free to contact me with any inquiries, suggestions, comments, or questions through the email linked below.

For business inquiries, you can also email me at the email address linked below. If you would like to collaborate with me and would like to view my blog portfolio, please feel free to submit an email request.

As a semi-normal technologically advanced millennial, I do have my email account linked to my phone, so I can get back to you fairly quick!